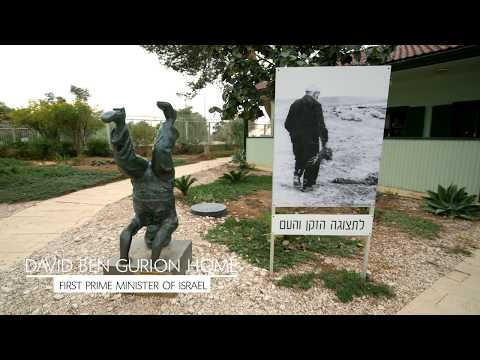 Company Type: Manufacturer
We are searching for: OEM Manufacturers
Savage Engineering is the premier hydraulic press manufacturer that offers specially-designed, custom-built hydraulic presses for use in a wide range of industries and applications. As a custom hydraulic press company, we will design, conceptualize, and build your machine all under one roof. For over 55 years throughout the industry, we have been known for our rugged construction and durability. Each press is built with pride by our team of experienced craftsmen. Each
press
is available in many sizes and capacities to 3,500 tons. Our applications engineers will review your requirements to assist you in determining the type and size of the press best suited for your work.
Company Type: Manufacturer, Custom Manufacturer
We are searching for: Manufacturers
Corson Fabricating, L.L.C. is a fully equipped steel fabricating shop. With over 30,000 square feet of manufacturing space, we are set up to handle any of your fabrication requirements. Experienced in many different fabrications, from structural platforms to sheet metal enclosures, to NAAMS fencing, for any quantity and any size. If you do not see what you need, please feel free to contact us with your specifications, prints, sketches, etc. and we can build it for you. We also offer on-site design assistance, in the Detroit metropolitan area.
Company Type: Manufacturer, OEM Manufacturer, Custom Manufacturer
Paper Plate Making Machine is the important equipment for paper plate production. It is mainly used to produce paper plate, paper cup and paper bowl for food, snack, beverage and so on. The machine can be used with water, oil, alcohol, and other materials to make different kinds of paper products.
Company Type: Manufacturer
We are searching for: Manufacturers
Quasar specializes in manufacturing of products for the medical device market, focusing on complex manufacturing of minimal invasive Devices and disposibles
Company Type: Manufacturer
We are searching for: Manufacturers, OEM Manufacturers
We focus on prototype and short run quantities of miniature to medium size zinc alloy and aluminum castings. Our unique casting processes allow us to cast very complex, and often extremely thin-walled parts. The more complex your part, the more we excel.

We have over 40 years of experience producing functional prototype and low volume castings. We utilize state of the art 3D technology. We work with all size companies, in many different industries.

We are able to go from 3D file to castings with all in-house technology. First samples are usually available in 2-4 days. General lead time is 1-3 weeks, depending on quantity and size of parts. First samples and partials are at no additional charge. By providing first sample, you are able to make adjustments to design prior to job completion.

We are able to offer assistance throughout your project development. We are familiar with die-casting production requirements and can help detect and avoid costly changes.
Company Type: Manufacturer, Custom Manufacturer
We are searching for: Sources of Supply, Manufacturer Reps
Gulf Steel Industries is a leading steel manufacturer in the UAE with 3 decades of experience. We are one of the most reputed producers of Reinforcement Steel Bars (Rebars) / Cold-Ribbed Bars in Coils and Cut-to-Length sizes and Cut & Bend Products in UAE. We manufacture DCL-approved steel of high quality. The company focus on technological excellence geared towards the production of high-quality steel products.
Company Type: Manufacturer
Permanent Steel Manufacturing Co.,Ltd
has been committed to being a major supplier of quality kinds of carbon steel pipe, stainless steel tube, hollow section, numerous types of piping equipments including Bend, Cap, Coupling, Elbow, Reducer, Stub End, Tee, Olet, Joint, Gasket, etc. As a factory,which specializing in the production, processing and sales of various steel pipes and pipe fittings size enterprises, headquartered in Hunan, the production base is located in Shandong and Tianjin. So far, the facility occupies more than 228,000 square feet under roof and includes two working mills and quality assurance chemical- and strength-testing laboratories on site and located on a 2,000-acre site with more than 60 acres under roof, is home to one of the world's largest cupolas; and the Contiarc, the first-of-its-kind continuous arc furnace.Our company has imported the advanced productive equipment and the inspection equipment, we will do the UT
Company Type: Manufacturer
We are searching for: Manufacturers
Company Type: Service Company
We are searching for: Manufacturers, OEM Manufacturers, Manufacturers that require representation, Industrial Distributors, Manufacturer Reps, Systems Integrators, Traders/Importers/Exporters, Retailers
Company Type: Service Company
We are searching for: New Product Lines
If you're tasked with improving your product or process, look no further than Henkel Adhesives. Industrial adhesives are used to bond various substrates via adhesion (surface bonding) and cohesion (internal strength). LOCTITE® brand industrial adhesives are designed to aid in the manufacture of components and materials. These innovative industrial adhesive products are formulated to withstand severe impact and peel forces, provide high sheer strength, and offer excellent chemical and temperature resistance. Our industrial adhesives include hot melt adhesives, instant adhesives, pressure sensitive adhesives, threadlockers, structural adhesives and more, to deliver optimal performance, convenience, and reliability no matter your industry or application need.
High-quality industrial adhesion and bonding materials are essential for any project. Henkel has spent decades developing dependable adhesive products that are trusted across the globe. Our team can recommend the perfect indust
Company Type: Manufacturer, Industrial Distributor
We are searching for: Industrial Distributors, Manufacturer Reps
Morton Industries, LLC provides tubular product and sheet metal fabrication for small to large businesses that range from small manufacturers to large OEMs.
Bostik provides adhesive technologies across a wide range of sectors including construction, automotive, aerospace, rail, packaging, tapes, labels, flexible lamination and footwear industries.
A&E is a USA based company that deals with PLC controls utilizing Allen Bradley PLC and Delta motion for axes controls. As an integration controls company, A&E USA supplies your business with off the shelf components.
AOC Metal Works is a full service engineering, metal stamping and fabrication company serving a wide range of industrial markets and customers.
​​​​​​​