About us
For decades as a chemical supplier, we've sourced raw materials from chemical suppliers around the world and marketed them to manufacturers serving key industrial and consumer marketplaces. These relationships are based on a long-standing chemicals expertise, exceptional follow-through and the fastest turnaround times in the business.
Chemical supplier of choice
As a member of the National Association of Chemical Distributors (NACD), Parchem is committed to exceeding environmental, health, safety and continuous improvement standards as set forth in the Responsible Distribution Process. We're a full-service chemical distributor partner helping our customers meet manufacturing and distribution requirements at all levels of the supply chain.
As a chemical supplier, we supply fine and specialty chemicals from our extensive network of global sourcing offices. Parchem provides the broadest range of import/export, specialty chemical distribution, chemical logistics, and custom outsourcin
Company Type: Industrial Distributor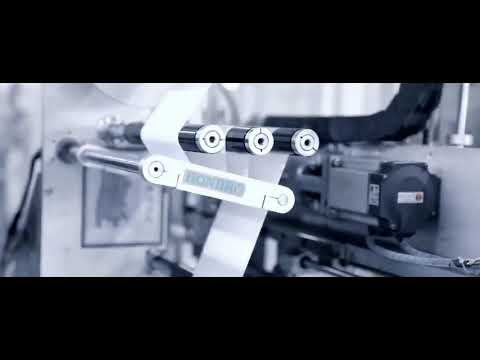 Frey New Energy manufactures, distributes, and sells high-quality lithium battery cells, battery modules, and custom battery packs and systems. We serve industries and markets that demand or desire constant high-capacity power output, extreme durability, longevity, and zero emissions. Our battery solutions are widely used in these applications: class 1, 2, and 3 material handling equipment, mining vehicles and locomotives, aerial work platforms like boom lifts and scissor lifts, airport GSE, floor cleaning machines and vehicles, robotic AGVs, and other specialty vehicles.
Key Features of Li-Ion Cells
---
✓ Built with the safest Lithium Iron Phosphate chemistry in prismatic aluminum cells
✓ Nanometer LiFePO4 cathode ensures durability, higher power output performance, and superior low-temperature performance
✓ ≥4000 cycles at 80% Depth of Discharge at 0.5C
✓<
Company Type: Manufacturer, OEM Manufacturer, Custom Manufacturer
NAICS Codes: Storage Battery Manufacturing (335911)

SIC Codes: Storage Batteries (3691)

We are searching for: OEM Manufacturers, Industrial Distributors, Sources of Supply, Wholesalers, Manufacturer Reps, Service Companies, Finishing Services Companies
Custom metal fabrication from expert craftsmen
Bostik provides adhesive technologies across a wide range of sectors including construction, automotive, aerospace, rail, packaging, tapes, labels, flexible lamination and footwear industries.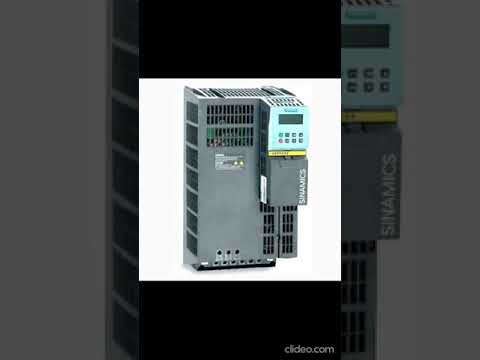 CM Industry Supply Automation is your complete automation solution provider in the field of industrial automation. We deliver high quality products and solutions at best price. We are big suppliers and repair service providers of AC Drives, Servo Drives, HVAC Drives, Electric motor and gearboxes, HMI and Touch panel, hydraulics and pneumatics, sensors, VFD control panel, sprint drive, sprint DC Drive PLC Control panel, Servo control panel, SCADA Control Panel, and DSC Control Panel.
Get Lenze Drive VFD, KEB F5 Drive VFD, KEB Drive, Lenze Servo Motor, Lenze Servo Drive, from us with great discount.
If you are looking for KEB service center, KEB Drive Service center, Sprint Drive India, Lenze Drive Service
Company Type: Industrial Distributor, Service Company
Current Export Regions: Asia, European Union, Oceania (Australia New Zealand etc)
We want to export to: Asia, European Union, Oceania (Australia New Zealand etc)
We are searching for: Manufacturers that require representation, Industrial Distributors, New Product Lines, Sources of Supply, Systems Integrators, Traders/Importers/Exporters, Retailers
Our story began before Tenere, when Hansman Industries was founded in 1946 and Progressive Tool & Design was established in 1977. Tenere was formed in Wisconsin through the acquisition of both companies in 1993. The company continued to grow with the acquisition of Denver Die and Molding (est. 1970) in 1995, a Colorado-based plastic injection molding company. After being purchased by The Watermill Group in 2012, Tenere began experiencing rapid growth. In 2015, Tenere acquired Mountain Molding - a plastic injection molder in Colorado - and in 2016, opened a new sheet metal fabrication facility in Monterrey, Mexico as well as consolidating our Colorado plastics operations into one brand new larger facility.
The incredible growth with our customers has allowed us to invest in new buildings, machines, automation, and the dedicated people at Tenere who work extremely hard. We embrace a creative, experimental, and collaborative environment with our customers, challenging each other to bui
Company Type: Manufacturer
Company Type: Manufacturer
NAICS Codes: Iron and Steel Mills and Ferroalloy Manufacturing (331110)

SIC Codes: Cold Finishing of Steel Shapes (3316)

We are searching for: Industrial Distributors, Wholesalers, Manufacturer Reps, Traders/Importers/Exporters
BTD provides a complete spectrum of custom metalwork services to some of the world's top brands. These services include metal fabrication, forming, welding, tool & die work, machining, powder coating, prototyping, laser cutting, robotic welding, stamping, cutting, tubing, CNC, EDM and much more.
If you're tasked with improving your product or process, look no further than Henkel Adhesives. Industrial adhesives are used to bond various substrates via adhesion (surface bonding) and cohesion (internal strength). LOCTITE® brand industrial adhesives are designed to aid in the manufacture of components and materials. These innovative industrial adhesive products are formulated to withstand severe impact and peel forces, provide high sheer strength, and offer excellent chemical and temperature resistance. Our industrial adhesives include hot melt adhesives, instant adhesives, pressure sensitive adhesives, threadlockers, structural adhesives and more, to deliver optimal performance, convenience, and reliability no matter your industry or application need.
High-quality industrial adhesion and bonding materials are essential for any project. Henkel has spent decades developing dependable adhesive products that are trusted across the globe. Our team can recommend the perfect indust
Company Type: Manufacturer, Industrial Distributor
NAICS Codes: Adhesive Manufacturing (325520)
"Gasket, Packing, and Sealing Device Manufacturing " (339991)

SIC Codes: Adhesives and Sealants (2891)

We are searching for: Industrial Distributors, Manufacturer Reps
A&E is a USA based company that deals with PLC controls utilizing Allen Bradley PLC and Delta motion for axes controls. As an integration controls company, A&E USA supplies your business with off the shelf components.
Custom metal fabrication from expert craftsmen
Univar Solutions is a global specialty chemical, ingredient, and solutions provider representing a premier line card from the world's leading producers.
​​​​​​​