The only free directory for Manufacturers that want to export - Manufacturers.Directory
Advertise Here

Local is nice, but regional, national and international are each a step better...

Manufacturers.Directory considers it most important that the manufacturers' (industrial distributor's, manufacturers', etc.) company website should outperform that of competitors. Your website should be one of your biggest sales channels and be your best marketing tool, helping to attract prospects, establish trust, capture leads, and, ultimately win new business. Manufacturers.Directory listings main objective is to promote your company's website plus your company business capabilities. A listing at Manufacturers.Directory lists your business information, but more importantly, constantly elevates your business website to an indispensable tool in running your business, using special features in our website to achieve that. Also, our experts can create a professional listing for you inclusive free banners and logos when you do not have a company website yet. Improve your website, local, national, and even international exposure; list your business here, and your products here.



Let us create your company listing for you:




We can make your company listing for you, complete with pictures, video, industrial category selections, linking to your website, detailed descriptions, RSS feed inclusion, etc. and place your listing there where it will be seen.

Send us an email here to get it done.
Adhesives, Applicators & Dispensers, Epoxies, Film, Glue, Paste, Products & Equipment, More...

Adhesives are substances used to bind one surface to another and provide separation resistance. Several kinds of efficient, effective industrial adhesives are on the market today to be used for various industries and applications.
Industrial adhesives are organic and inorganic chemical compounds that are used to join components. Products include acrylic, epoxy, hot melt, polyurethane, silicone, thermoset, and UV curing adhesives, as well as industrial sealants. Most industrial adhesives are used in fastening applications. Advertise Here

47 views

Access Control Systems, Access Door Systems, Acoustic Systems, Air Conditioning Systems, Air Pollution Control Systems, Alarm Systems, Anchoring Systems Body Alignment Equipment, More...

Industrial automation is a step beyond mechanisation; it is about using control systems and technology to replace human physical and mental labour in the manufacturing and engineering sector. Products and systems that combine mechanics, hydraulics, pneumatics, plus electrical and electronic components, can be used to automate tasks previously carried out by humans. The adoption of industrial robots continues to accelerate, with 30% annual growth in sales in 2017. Over 381,000 robots were sold to production industries in 2017, over twice the number sold in 2013. Over 2 million robots are now at work in industry. That number will almost double by the end of 2021, according to the IFR's new 'World Robotics 2018, Industrial Robots' report. Advertise Here

27 views

Abrasive Degreasers, Absorbents & Neutralizers, Acid Dyes, Acids, Acrylate Cleaners, Adhesives, Aerosol Adhesives, More...

The global Specialty Chemicals market was estimated at USD 610 billion in 2019 and is expected to reach USD 940 billion by 2026. The global Specialty Chemicals market is expected to grow at a compound annual growth rate (CAGR) of 7.5% from 2020 to 2027.

Global Specialty Chemicals Market Growing On The Back Of Growing Demand For Specialty Chemicals In The Developing Nations, Growing Demand For Adhesives And Sealants, Rapid Industrialization, The Growing Construction Sector & The Growing Consumption In The Automotive, Construction, Electronics and Medical Industry. Continue Reading

16 views

B2B Marketing, Broker, Business Development, Buy and Sell, Buy and Sell - Buy, Buy and Sell - Sell, Certification & Audit Services, More...

Commerce (Accounting, Legal, Sourcing, Quality Control, Logistics, etc.) & Trade (Marketing & Sales, Import/Export Companies, Agents, etc.) are the supporting disciplines that enable the manufacturer, the supplier, to supply the goods to the end user. Commerce & Trade listings give you the opportunity to view offers from companies that are looking for commercial forms of cooperation, offering new product lines for representation, looking for sales agents, distributors or sources of supply, specific services providers, license partners or perhaps even for forms of finance or a merger.

The industrial goods and services sector refers to all material products and intangible services produced by companies. The industrial goods and services produced by these companies are mainly used for construction and manufacturing. Examples include companies in the chemical, agricultural, heavy industrial, defense and industrial machinery sectors, etc.

54 views

Abrasive Materials Handling Conveyors, Accessories Conveyor, Accumulating Conveyors, Aggregate Conveyors, Air Conveyors, Air Film Conveyors, Annealing Heat Treating Conveyors, More...

A conveyor system is used in many industries as a standard piece of mechanical handling equipment to move goods, products, raw goods, and other materials from one location to another, usually in the same area or building. They are extremely handy for businesses that deal with heavy goods, sharp items, raw materials, and mass-produced products.

Conveyor systems allow for quick and efficient transportation of a businesses materials and products as well as being able to move heavy items such as cars down a production line which make them popular in the material handling and packaging industries as well as the manufacturing industries. Advertise your products here

3 views

Electrical, Power Generation

The electrical equipment market is segmented into electric lighting equipment; household appliances; power generation, transmission and control; batteries and wires and cables.
The global electrical equipment market is expected to grow from $1179.97 billion in 2020 to $1271.11 billion in 2021 at a compound annual growth rate (CAGR) of 7.7%. The growth is mainly due to the companies rearranging their operations and recovering from the COVID-19 impact, which had earlier led to restrictive containment measures involving social distancing, remote working, and the closure of commercial activities that resulted in operational challenges. The market is expected to reach $1661.61 billion in 2025 at a CAGR of 7%. Continue Reading

Advertise Here

20 views

3D Reverse Engineering, 3D Scanning/Digitizing Services, Acoustical Consulting, Composite Structural Analysis, Compressor Station Design Optimization, Compressor Valve Dynamic Response Study, Computer Aided Drafting, More...

The engineering services market consists of sale of engineering services. Engineering services' companies apply physical laws and principles of engineering in the design, development, and utilization of machines, materials, instruments, structures, processes, and systems. Engineering services include technical application of engineering in product designing, innovations and others in industries such as building construction, mining, power and energy, transportation, manufacturing and others. Engineering services are one of the most important providers of manufacturing orders so, therefore of the utmost importance to all manufacturing disciplines. Continue Reading

15 views

Abrasives, Air & Pneumatic Tools, Bolts, Cabinets, Electrical Cable & Accessories, Fasteners, Fittings, More...

The industrial hardware market by revenue is expected to grow at a CAGR of close to 5% during the period 2019-2025. There are tremendous manufacturing opportunities ahead in the design and fabrication of industrial hardware and fasteners.

The global industrial fasteners market suffered a downfall during the COVID-19 crisis as most economic activities were halted during Q1 and Q2 2020. Major revenue-generating end-users of construction, automotive, machinery, and aerospace manufacturing activities were affected, leading to a decline in demand for new fasteners. Continue Reading

18 views

Absolute & Gauge Pressure Deadweight Testors, Ac Drilling Motors, Acceleration Instrumentation, Acid Gas Analyzers, Acoustic Emissions Instrumentation, Actuators, Adaptor Flanges, More...

The process automation and instrumentation market is estimated to be worth USD 67.4 billion in 2020 and is projected to reach USD 76.8 billion by 2025, at a CAGR of 2.6%. The growth of this market is propelled by factors such as the growing importance of energy efficiency and cost reduction, emphasis on digitalized technologies such as IIoT, increasing adoption of industrial automation, and optimum utilization of resources.
Process Instrumentation shows the real-time measurement of control process variables. These variables range from temperature and pH to flow, pressure and humidity. Continue Reading

19 views

3 axis CNC machined part with as machined surface finish, 3D printing, A sheet metal fabricated part, Abrasive Compounds Media, Acetal, Actuators, Additive Manufacturing, More...

Product-manufacturing firms are increasingly positioning themselves as providers of industrial services and solutions. Service orientation is vital for manufacturing companies to profit from increased offerings of industrial services. Because nurturing service orientation is a central enabler of the impact of service offerings on sales and profit performance, it is in the interests of manufacturing firms moving towards a servitized business mode. Manufacturers in many industries seek therefore service-led growth beyond their product core. Included are goods and services and can include those used in the production of a final product (e.g., Basic or raw materials and components, instruments, hardware or tools). Buyers save both time and money while having access to a vast array of items ranging from cleaning supplies; hardware and tools; air compressors and pressure cleaners; to vehicular cranes and attachments and more. Advertise Here

31 views

Abrasive & Grinding Wheels, Abrasive Supplies, Abrasives, Actuators, Alignment Equipment, Bearings, Bellows, More...

The global machine tools market size was valued at USD 77.21 billion in 2019 and is expected to grow at a compound annual growth rate (CAGR) of 4.0% from 2020 to 2027. The strong emphasis on achieving higher productivity and reducing downtime in the industrial sector is expected to drive growth. The increasing demand for mass production in the aerospace and defense industry, among other industries and industry verticals, is also expected to drive the adoption of machine tools. The growing demand for metal cutting tools in line with the increasing use of metals in various industries also bodes well for market growth. The integration of Computer-Aided Manufacturing (CAM) in machine tools to reduce the time required for manufacturing workpieces and to ensure hassle-free production of micro components is emerging as a major trend in the market. Advertise Here

17 views

Assemblies, Assembly Services, Automotive, Babbitting Services, Bending Services, Bonding, Bonding Services, More...

Find Manufacturing & Fabricating Services under Engineering: Aeronautical, Automotive, Application, Biological, CAD/CAM, Chemical, Controls, Defence, Designer, Electrical, Electromechanical, Environmental, Food, Fire Protection, Health and Safety, Industrial, Manufacturing, Marine, Materials, Mechanical, Medical, Metallurgical, Nuclear, Packaging, Paper, Pharmaceutical, Power Systems, Process, Quality, R&D, Robotics, Software, Systems, Telecomms

Skilled Trades: Assembly, CAD/CAM, Casting, Chemical, Die Making, Electrical, Estimating, Extruding, Fabricating, Finishing, Forging, Machine Operating, Machining, Maintenance, Mechanical, Mold Making, Molding, Patents, Pattern Making, Prototyping, Regulatory Affairs, Sheet Metal, Stamping, Supervision, Technical Writing, Tool Making, Welding, But also find anything under: Customer Support, Management - Executive, Manufacturing Operations, Plant and Facility Management, Procurement and Inventory, Quality, Safety and Environmental, Sales and Marketing, Advertise Here

28 views

(IAD) Intelligent Assist Devices, (PMI) Inspection Equipment Positive Material Identification, Abrasive Materials Handling Conveyors, Aggregates Material Handling Equipment, Aircraft & Aerospace Material Handling Equipment, Akro-Mils™ Handling Equipment, Aluminum Ladders, More...

The importance of Material Handling Systems

When designing a material handling system, it is important to refer to best practices ensuring that all the equipment and processes—including manual, semi-automated and automated—in a facility work together as a unified, system. By analyzing the goals of the material handling process and aligning them to guidelines, such as the 10 Principles of Material Handling, a properly designed system will improve customer service, reduce inventory, shorten delivery time, and lower overall handling costs in manufacturing, distribution and transportation.

6 views

Abrasive Compounds Polishing Materials, Abrasives, Acoustic Materials, Acrylic Sign Materials, Adhesives, Advanced, Air Conveyors for Raw Materials, More...

The types of materials used in manufacturing are virtually endless. While the creator may have an initial design in mind when they think of their products, sometimes, the material choice isn't as evident as it should be. The wrong material can result in a project that isn't cost-effective or create production delays that cut into sales. Material choice is going to be a crucial factor in any project, so making an informed decision is essential.

Design for manufacturing is a good strategy for picking out materials. During it, the product developer considers the impact of production as they create the first product. They may test out several materials, or create entirely new ones in a quest to find the best possible base. Through this, they can make the design easier to produce, so the creator can scale up manufacturing with demand. Continue Reading >>>

10 views

Metal Products, Metals

The global metal products market is expected to grow from $2115.97 billion in 2020 to $2423.06 billion in 2021 at a compounded annual growth rate (CAGR) of 14.5%. The growth is mainly due to the companies rearranging their operations and recovering from the COVID-19 impact, which had earlier led to restrictive containment measures involving social distancing, remote working, and the closure of commercial activities that resulted in operational challenges. The market is expected to reach $3139.63 billion in 2025 at a CAGR of 7%.

Asia Pacific was the largest region in the global metal products market, accounting for 36% of the market in 2020. Western Europe was the second largest region accounting for 28% of the global market. Africa was the smallest region in the global metal products market.

The metal products market have benefitted from the rapid growth in automotive industry during the historic period. For instance, steel, aluminum and magnesium are some metals commonly used in the automotive industry for manufacturing body panels, engines, transmissions and numerous other parts.

17 views

ABS, Acetal Copolymers, Agricultural Plastic Products, Agricultural Rubber, Aluminum Ceramics, Appliance Rubber, Aramid Reinforcement Fibers, More...

The global plastic market size was valued at USD 568.9 billion in 2019 and is expected to grow at a compound annual growth rate (CAGR) of 3.2% from 2020 to 2027. Increasing plastic consumption in the construction, automotive, and electrical and electronics industries is projected to drive the market for plastic over the forecast period. Regulations to decrease gross vehicle weight to improve fuel efficiency and eventually reduce carbon emissions have promoted the use of plastics as a substitute to metals in many industries including the processing industries (chemical and food), including aluminum and steel, for the manufacturing of automotive components. This is further expected to favor the rising demand for plastics in many industrial applications.

Right: Industrial Fiber Glass Reinforced Plastic Process Vessel

8 views

Chemical Process Equipment, Food Handling & Processing Equipment, Manufacturers, Process Equipment & Components, Suppliers, Wellhead Equipment Manufacturers

Process Equipment is used in most refining and processing industries. Process equipment is designed to perform specific, singular and combined tasks. Process equipment is used in applications as storage, controlling flow, temperature, and chemical reactions such as mass transfer applications, distillation, adsorption but also water treatment. Stationairy Process Equipment: Heat Exchangers, Piping, Storage Tanks, Valves, Pressure Relieving Devices, Boilers, Furnaces/Heaters, Pipelines, etc. Rotating Process Equipment: Turbines, Pumps, Mixers, Compressors, Gearboxes, Engines, etc.

Right: Fractionation Trays Used in Mass Transfer, Distillation, Absorption Processes

16 views

Actuators, Actuators - Automation Components, Control Valves, Pumps, Valve & Actuator Repairs, Valves

The global industrial pump market size was valued at USD 62.6 billion in 2019 and is expected to expand at a CAGR of 5.9% over the forecast period. Growing expenditure on infrastructural development in various economies across the globe is expected to augment the demand for industrial pumps over the forecast period.

Adoption of these industrial pumping systems is likely to increase in several end-use industries such as chemicals and petrochemicals due to their resistivity towards different hazardous chemicals and durability. Furthermore, increased deliverable pressure pertaining to time is anticipated to propel the demand for industrial pumps. Above: LEWA: Fluid Metering Pumps and Dosing Systems | Continue reading here | Advertise Here

36 views
Top 20 Listings
BAUSS Manufacturing is a Murrieta, California-based trailer manufacturer, van conversion and fabrication facility. A+ rated by the Better Business Bureau and USMC-veteran owned.
Company Type: Custom Manufacturer
We focus on prototype and short run quantities of miniature to medium size zinc alloy and aluminum castings.
Company Type: Manufacturer, Custom Manufacturer
We are searching for: Sources of Supply, Manufacturer Reps
Permanent Steel Manufacturing Co.,Ltd has been committed to being a major supplier of quality kinds of carbon steel pipe, stainless steel tube, hollow section, numerous types of piping equipments incl
Company Type: Manufacturer
We are searching for: Manufacturers
Paper Plate Making Machine is the important equipment for paper plate production. It is mainly used to produce paper plate, paper cup and paper bowl for food, snack, beverage and so on.
Company Type: Manufacturer
We are searching for: Manufacturers
Gulf Steel Industries is a leading steel manufacturer in the UAE with 3 decades of experience.
Company Type: Manufacturer
Company Type: Service Company
We are searching for: New Product Lines
Savage Engineering is the premier hydraulic press manufacturer that offers specially-designed, custom-built hydraulic presses for use in a wide range of industries and applications.
Company Type: Manufacturer, Custom Manufacturer
We are searching for: Manufacturers
Company Type: Service Company
We are searching for: Manufacturers, OEM Manufacturers, Manufacturers that require representation, Industrial Distributors, Manufacturer Reps, Systems Integrators, Traders/Importers/Exporters, Retailers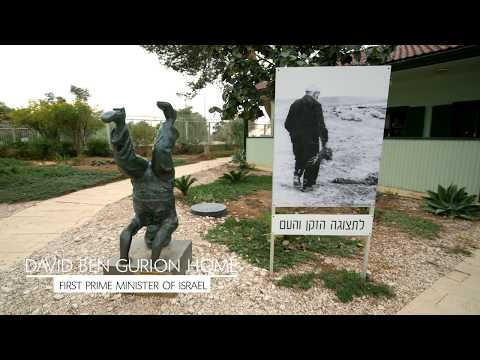 Company Type: Manufacturer
We are searching for: OEM Manufacturers
Quasar specializes in manufacturing of products for the medical device market, focusing on complex manufacturing of minimal invasive Devices and disposibles
Company Type: Manufacturer
We are searching for: Manufacturers, OEM Manufacturers
Corson Fabricating, L.L.C. is a fully equipped steel fabricating shop. With over 30,000 square feet of manufacturing space, we are set up to handle any of your fabrication requirements.
Company Type: Manufacturer, OEM Manufacturer, Custom Manufacturer
About us For decades as a chemical supplier, we've sourced raw materials from chemical suppliers around the world and marketed them to manufacturers serving key industrial and consumer marketplaces.
Company Type: Industrial Distributor
Univar Solutions is a global specialty chemical, ingredient, and solutions provider representing a premier line card from the world's leading producers.
A&E is a USA based company that deals with PLC controls utilizing Allen Bradley PLC and Delta motion for axes controls.
Silicon Labs makes silicon, software and solutions for a more connected world.
If you're tasked with improving your product or process, look no further than Henkel Adhesives.
Company Type: Manufacturer, Industrial Distributor
We are searching for: Industrial Distributors, Manufacturer Reps
Bostik provides adhesive technologies across a wide range of sectors including construction, automotive, aerospace, rail, packaging, tapes, labels, flexible lamination and footwear industries.
Sort: newest | top rated | most visited